Popular Actress and heartthrob of many fans Zareen Khan shares her experience about initiate scenes in her upcoming movie Aksar 2.
Zareen Khan gets candid prior to her movie Aksar 2 release!
"There's a thin line between sensuality and vulgarity, so you have to keep in mind that you don't cross that. "You also have to make it look convincing on screen. That is difficult," says Zareen Khan, referring to her intimate scenes in Aksar 2. 
"People say a lot of things, sometimes putting you down for doing an intimate scene. But, honestly, those are some of the most difficult scenes to shoot," Zareen explains.
"When you are shooting a scene like this, there are a lot of people on the sets and everyone is looking at you.
"You are not in the most comfortable position and, as a girl, you don't want a wrong angle of your body to be in the screens.
"Now, with the evolution of smart phones, everybody has cameras so you don't want anything to be captured and leaked."
"Plus, your co-star is somebody you don't have romantic feelings for. So it's all very mechanical," she adds.
Despite these challenges, the actress looks quite uninhabited and seductive in the trailer and songs of Aksar 2.
"It was really difficult shooting for the song Jaana ve on the beaches of Mauritius because we were shooting in the sun for two-three days and the Mauritius sun is really strong," Zareen says.
"We would be on the beach the whole day. On the first day, my skin got burns. It would hurt when I would touch it. Somehow, we managed to pull it off."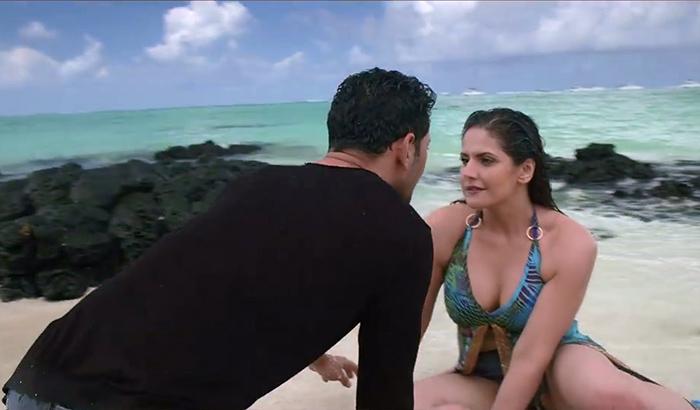 Does Zareen ever worry about body shaming?
"I am the brand ambassador when it comes to that," Zareen says. "I have always been body shamed."
"People should stop judging other people on the basis of their weight or how they look because I don't think being a certain body type is as bad as being evil or cunning. We have bigger issues in life to look after and correct," she argues.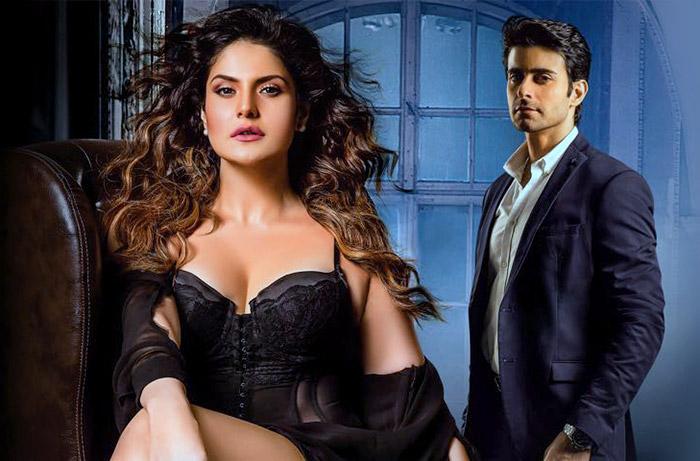 Aksar 2, incidentally, is not only about adult content.
"The film is a suspense thriller and not an erotic thriller," . Gautam Rode, who is known for his television roles like Suyraputra Karan, Mahakumbh and Saraswatichandra, clarifies. He has also hosted season 3 of India's Got Talent and seasons 5 and 6 of Nach Baliye.
The actor wants family audiences to watch the film too because it has "good content".
"There is only one (adult) song in the film. Otherwise, it is totally clean.
"The sensuous song is important to the film," he says. "If you notice, we haven't kissed. That was a deliberate decision by the actors and the makers.
"The song is the turning point in the film."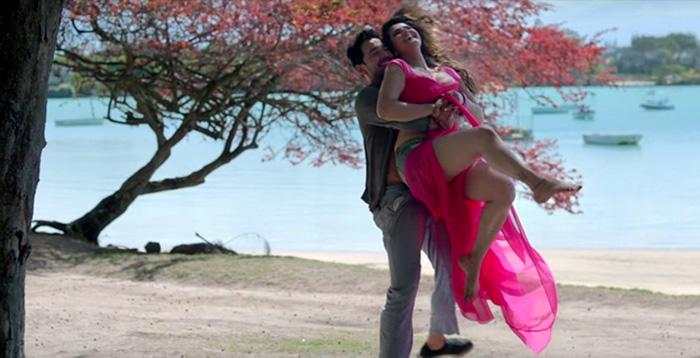 Zareen claims she hasn't worked to a plan in Bollywood.
"I take each day as it comes. This movie is one of the the many things I did not plan for.
"It came my way and it was such a good script and opportunity that I couldn't say no," she shares. "It's a challenging and strong role. It's something very different from what I have done in the past."
What did she learn about herself while filming? "That I can be very nervous and still manage to look hot in front of camera!" Zareen exclaims.
"I also learnt that I had a lot of patience," she laughs.
On the other hand, teetotaller Gautam tried his hand at alcohol.
"'I had to do a scene where I had to be tipsy," he says. "I told my director, Ananth Mahadevan, that I will try alcohol for real during the scene. He was apprehensive about it…  Since I've never done alcohol, what if I get drunk? I told him I won't get drunk but will at least get the feel of it."
They tried it out and the scene went well.
The first Aksar released in 2006, and became a hit. The new film will release on November 17.
Aksar 2 also stars Abhinav Shukla and Mohit Madaan.