Roger Federer and Jack Sock took to 'manning' the court and ignoring the women players at a recently held match. Watch the 'Men will be Men' video now!
Roger Federer-Jack Sock Viral Video: 'Men will be Men'
Roger Federer and Belinda Bencic recently won the mixed doubles title at the Hopman Cup tournament against the United States alright, but a certain video from the match has gone viral for a different reason. Playing against Jack Sock and CoCo Vandeweghe, the video shows the male players taking charge of the court. Especially,  in such a way that they end up serving each other shot after shot, seemingly oblivious of the women players on the court.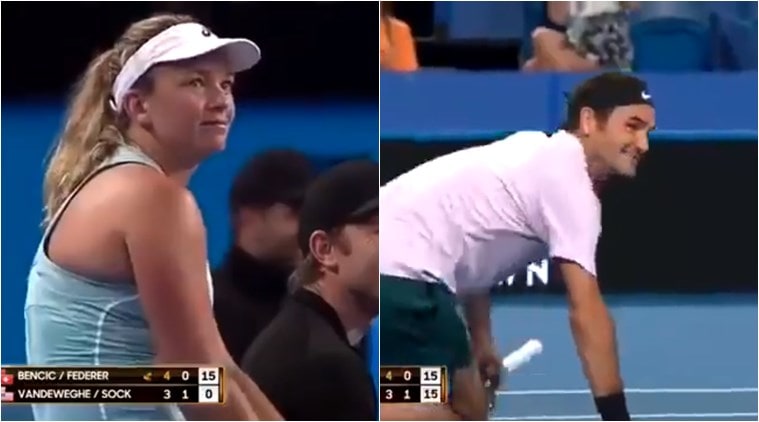 The clip is a sensation on the Internet now, shows Bencic and Vandeweghe from waiting for the ball. Their wait for the pass is endless as the serves to sitting down in exasperation. Soon, Vandeweghe walks out of the court to sit on the bench and Bencic follows suit.
Men will be men…. pic.twitter.com/13dsIh3PVS

— Rishi Bagree ?? (@rishibagree) January 13, 2018