NB Singh, senior professor with the Shyama Prasad Mukherjee Government Degree College's Botany Department, Allahabad rescues a 40kg python all by himself!
Professor Pacifies A Python!
A 12-foot python was on Thursday created a panic situation at a college in Uttar Pradesh's Allahabad. The incident took place at Shyama Prasad Mukherjee Government Degree College. To everyone's surprise, the 40 kg reptile's rescue came from a professor from the college. Meanwhile he handed it over to the forest department officials after the rescue.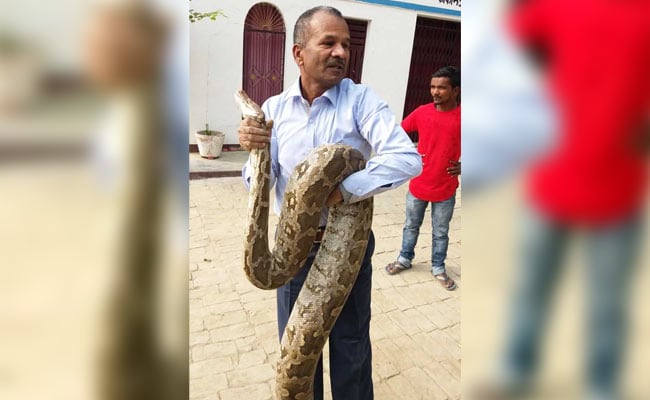 The rescue did not involve any trained personnel. The Botany professor took matters into his own hand. He single-highhandedly resumed peace within the campus.
Take a look at the viral video:

NB Singh is a senior professor with the college's Botany Department. He rushed to the rescue after he received a call from a student. Professor Singh, so far, has caught more than a dozen snakes. According to him, pythons are not perilous unless bothered. He catches snakes to help them find a safer place. He says his aim behind catching this python was to relocate it to safety and make people aware that pythons are not dangerous unless provoked.
Pythons are one of the largest snakes in the world. These non-venomous snakes are common residents of Africa, Asia, and Australia.