Thanks to Padman, Arunachalam Muruganantham's story that is now breaking the stigma around menstruation and sanitary napkins in India.
"America has Batman, Superman… Spiderman" goes the opening lines of the trailer for Akshay Kumar's next film. "India has Padman," finishes the narrator. And rightly so.
Based on the life of entrepreneur Arunachalam Muruganantham, Padman is the story of how one man came up with a revolutionary method of producing cost-effective sanitary napkins. Which empowered thousands of women across the country in the process. This also hammers home how real issues need to borrow reel glamour to be brought to the discussion table.
India has a problem saying the "P-word." We all know medical store attendants who wrap sanitary napkins in a newspaper and then a second layer of a black plastic bag before handing them over. And that "Walk of Shame" at work of taking a sanitary napkin out of your bag, quickly shoving it in your pocket or hiding it under your arm and dashing towards the loo. All too familiar.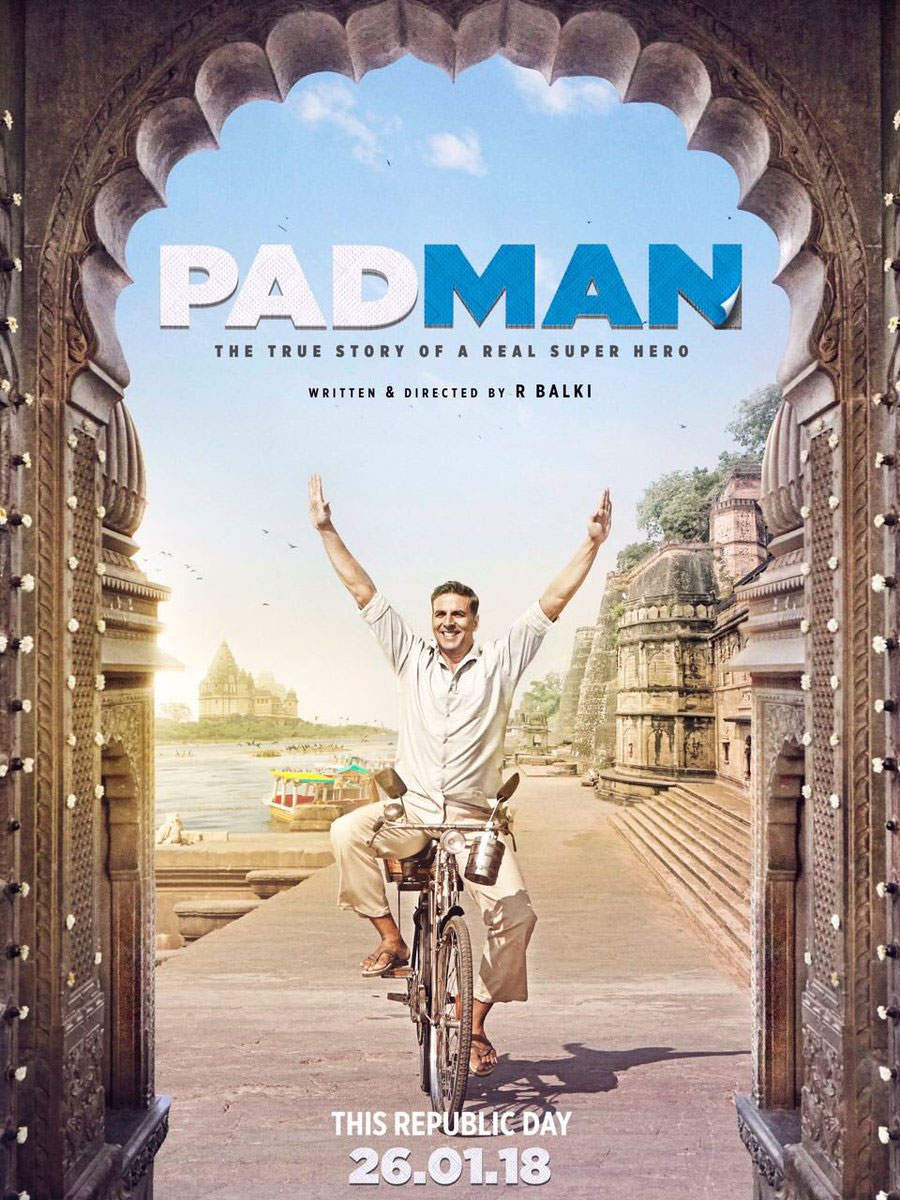 The trailer for the movie, by R Balki, offers a sneak peek into the struggles of Murugananthan's portrayal by Akshay Kumar. Then it goes on to show how women in his family react when he gifts a sanitary napkin to his sister on Raksha Bandhan. He can't explain to them that there can't be a better gift on the occasion than a sanitary napkin. While Radhika Apte plays the role of his wife, Sonam Kapoor will also make an appearance in the movie.
The sneak-peek into Padman has already made Akshay Kumar an instant sensation. Meanwhile, the revolutionary movie hits the screen on January 26, 2018. The flick is already receiving great applause from the film fraternity.
Within two days of release, the trailer of Akshay Kumar-starrer Padman crossed 20 million views. #PadManTrailer started trending on Twitter and remained one of the top videos on YouTube for two days. Resulting a lot of people suddenly talking about menstruation and women's health on social media.