Even after leveling charges like adultery and attempt to murder, Hasin Jahan still wants to meet husband Mohammed Shami who got injured in an accident.
The bitter controversy of Hasin Jahan and Mohammed Shami seems to have no end. Hasin has already put a step forward by pressing various charges on the fast bowler.
Meanwhile, the BCCI has given Shami a green signal in the central contract. And with this news, the Delhi I.P.L. Franchise has also put Shami back in their mix. Surprisingly between all of these happenings, Mohammed Shami has met with an accident.
Shami faced minor injuries in a road accident while traveling from Dehradun to Delhi on Saturday. The collision of his car with a truck in Dehradun resulted in minor head injuries. He was taken to a local hospital where he was administered stitches on his head and was released later.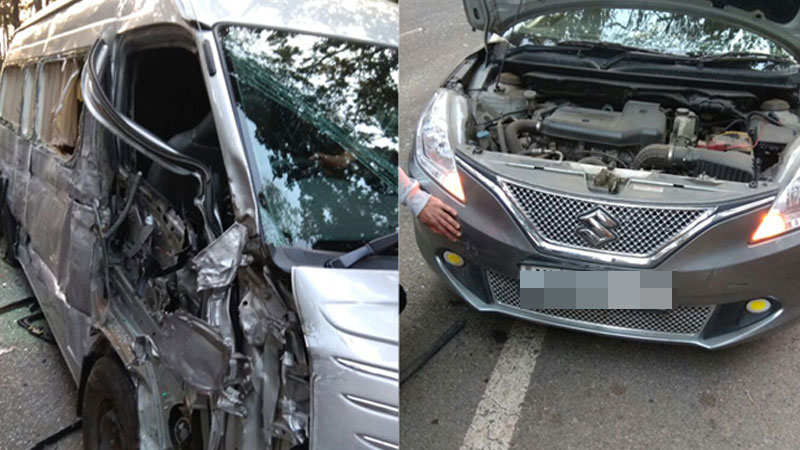 Hasin Jahan, the wife of Indian pacer Mohammed Shami, is desiring to meet him after learning about the bowler's accident.
This action of Hasin Jahan comes after she had leveled multiple allegations against the fast bowler from infidelity to attempt to murder.
Talking to media on Monday evening, Jahan said that she intends to make their daughter meet the father. "I want to go to Delhi and meet Shami, not with any intent to compromise but only to make my daughter meet him," the wife of bowler said. Adding to her statement Jahan describes whatever may be the situation Shami is still her husband. "Whatever is happening between us, he is still my husband. I am also worried after hearing the news about his accident," she said. "I will pray to the God that he recovers quickly," Jahan added.
Meanwhile, Jahan's lawyer Zakir Hussain shares the details to a popular news medium. According to reports, Shami's wife bought tickets for Delhi on Sunday evening after learning about the accident. However, she is unable to fly until Monday night since she is unaware of Shami's whereabouts in Delhi.
"Neither Shami nor his family members were taking her calls. We have learned that he started from a friend's house in Dehradun late on Monday evening for Delhi. We, however, don't know where he will stay in Delhi. Hence, Hasin was unable to fly till Monday. But the mother-daughter duo will reach Delhi the moment she has a confirmation about Shami's whereabouts," said Hussain.