Disha Patani the most formidable face of Bollywood and the most desirable screen lady at the moment shares her journey to the city of dreams.
Disha Patani shares her journey to the city of dreams Mumbai!
In a candid interview, extremely hot starlet, Disha Patani shares her real story to Bollywood.
Who would believe that the original 'Barelli Ki Burfy'; A young and pretty face from U.P. would be Bollywood's most desirable entities. From tacky T.V. Commercials to starring in one of the biggest opening films, 'Baaghi 2', Disha has certainly come a long way. While revisiting her struggling days, Disha reveals that she had come to Mumbai with only Rs. 500.
The Sacrifice
The journey up until here was not at all easy for Disha. Reminiscing it, the 'MS Dhoni: The Untold Story' actress shares the insight:
 "I left my studies and came to Mumbai. I only had Rs. 500. I was living alone and made my own money."
"I auditioned a lot, mostly for T.V. Commercials as there was this constant pressure of paying rent," she added.
Things were never fair for Disha Patani
She expresses her frustration upon her rejection by saying:
"A film was supposed to start and they replaced me with someone else. That was my launch film. I learned early that rejections make you stronger. Each time you feel there's something missing in you, you get that motivation to work harder."
A Superb Launch for Disha Patani in Baaghi 2
The 25-year-old actress is all smiles as 'Baaghi 2' has raked in a massive total in its opening weekend.
Also starring Tiger Shroff, the film is on its way to becoming Disha's second Rs. 100 crore grosser after 'MS Dhoni: The Untold Story'.
She has also appeared in an Indo-Chinese film, 'Kung Fu Yoga', along with Jackie Chan.
Disha's Journey so far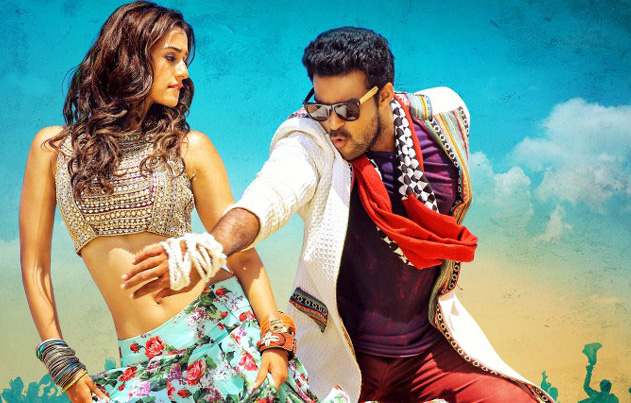 She began her career with the Telugu film Loafer (2015), opposite Varun Tej.
And she followed it with the Hindi sports film M.S. Dhoni: The Untold Story (2016), starring Sushant Singh Rajput. Patani has also appeared in the music video "Befikra" with Tiger Shroff and an advertisement for Cadbury composed by Meet Bros.