International Cricket Council rules out the spot-fixing allegations ahead of the 3rd test match of the 2017-18 Ashes Series scheduled at Perth.
The head of the International Cricket Council's anti-corruption unit says there is no evidence of fixing. Meanwhile, ICC rules out corruption in the third Ashes Test match between Australia and England. Secondly, there is no indication of contact between the players and fixers.
There was a shock in Australian cricket at a report from U.K. Newspaper The Sun of a rumour spot-fixing attempt on the Perth Test, which starts on Thursday.
The ICC has started an investigation after receiving a dossier from the paper but Alex Marshall, its anti-corruption chief, played down claims that the third Test had been affected by fixers as James Sutherland, Cricket Australia's chief executive, declared the body had "absolute confidence in our players".
"We have now received all materials relating to The Sun investigation," Marshall said. "We take the allegations extremely seriously and there will be an investigation by the ICC anti-corruption unit working with anti-corruption colleagues from member countries.
"From my initial assessment of the material, there is no evidence, either from The Sun or via our own intelligence, to suggest the current Test match being unfair. At this stage of the investigation, there is no indication of any contact between the bookies and players in this Test.
"The allegations are wide-ranging and relate to various forms cricket in several countries, including T20 tournaments. We will look closely at all the information as part of our investigation."
Sutherland was briefed by Marshall, who is in London, on Thursday in a conference call that also included ICC CEO David Richardson and England and Wales Cricket Board chief Tom Harrison.
"We have absolute confidence in our players, our team officials and others involved in the game," Sutherland said. "There is nothing to suggest any suspicion or fixing about our players."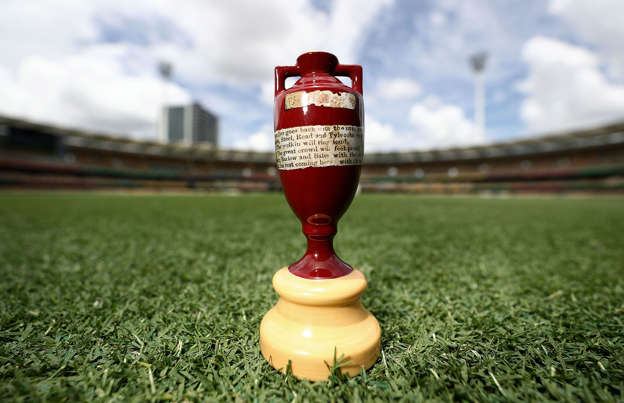 Asked whether he was aware of the names of any Australian players featured in the dossier, he said: "I think it's a matter for Alex to talk further about. But what I've heard from Alex specifically today is that he does not believe there is any substance to these allegations."
Australian Test captain Steve Smith was surprised by the report.
"I saw that this morning," Smith told ABC Grandstand. "Obviously there is no tolerance and no place for that in our game. As far as I know, there is nothing that has been going on or anything like that."
The Sun published purported evidence of two bookmakers offering to sell details of rigged periods of play for betting purposes. Pure evidence of fixing?
The report also alleges a former Australian player and an Australian cricket administrator. Both the names popping up for legal reasons,  in a sure involvement in a plot to fix Big Bash League matches.
Sutherland said he was not aware of any past spot-fixing attempts in Tests featuring Australia or in the BBL.
A spokesperson for the ECB said "ECB work closely with the ICC and their anti-corruption unit to protect the integrity of the international game. We are aware of these allegations and there is no suggestion that any of the England team's involvement in any way."
The Sun said the bookies had asked for up to £140,000 (A$245,000) to fix parts of the game such as the number of runs scored in an over or session. The bookies reportedly told them the names of players that worked for them as their "puppets".
The Sun report confirms no involvement of England players in the plot.
The report names two Indian fixing artists. Sobers Joban, an Indian state cricketer, and Priyank Saxena, a bookmaker, and businessman.
They claimed to be working with a fixer in Australian cricket known as The Silent Man, whom the report said works with former and current internationals including a World Cup winning all-rounder.
"Before match. I will tell you this over, this runs and then you have to put all the bets on that over," a man, who the newspaper claims is a bookmaker, says in purportedly undercover video footage.
Leaked video footage of Joban and Saxena shows them discussing the distortion of results in both the Big Bash and the Indian Premier League – as well as detailed explanations on how to carry out the fixes, also known as "scripts".
The reporters shed light on how players can signal a fix through their playing gear and uniform. As well as on-field actions such as bowling a wide or stopping before a delivery.
The report details how run rates, the loss of wickets and even the results of matches fit contradicting ends. With items of clothing used as signals by players to bookies to aid their fixing.
"You have a red t-shirt and I give you a red watch, you wear a red watch. In the IPL five t-shirts will be the full size, five half sleeves for the team". Joban says The Sun's reporters.
"He will not give any signal but bowling with a full t-shirt – 6th, 10th over, 15th, 20th over. OK, that is the signal.
"One wide that is a signal. OK bowling and just stop without delivering any ball – this is a signal.
"Sometimes bowlers tell me I'm not comfortable with a signal, I prefer first wide. You see I give the first ball a bouncer, that's wide and this is a signal.
"Or before deliver the ball I call the keeper and say fine leg is up and I want to come to deep-point.
"Changing the glove is a batsman signal and helmet, and stop bowler, so many signals."